BIKE AND TREK …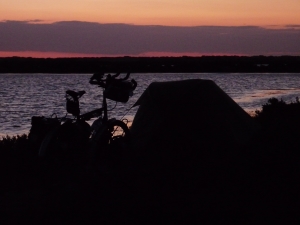 My name is Dirk HUYGHE from GENT – BELGIUM (EUROPE)
I am "retired" …   but NOT "expired" !
Since a long time I am fond of trekking  by bike, especially by bike.
With this webside I want to share my passion for this kind of travel.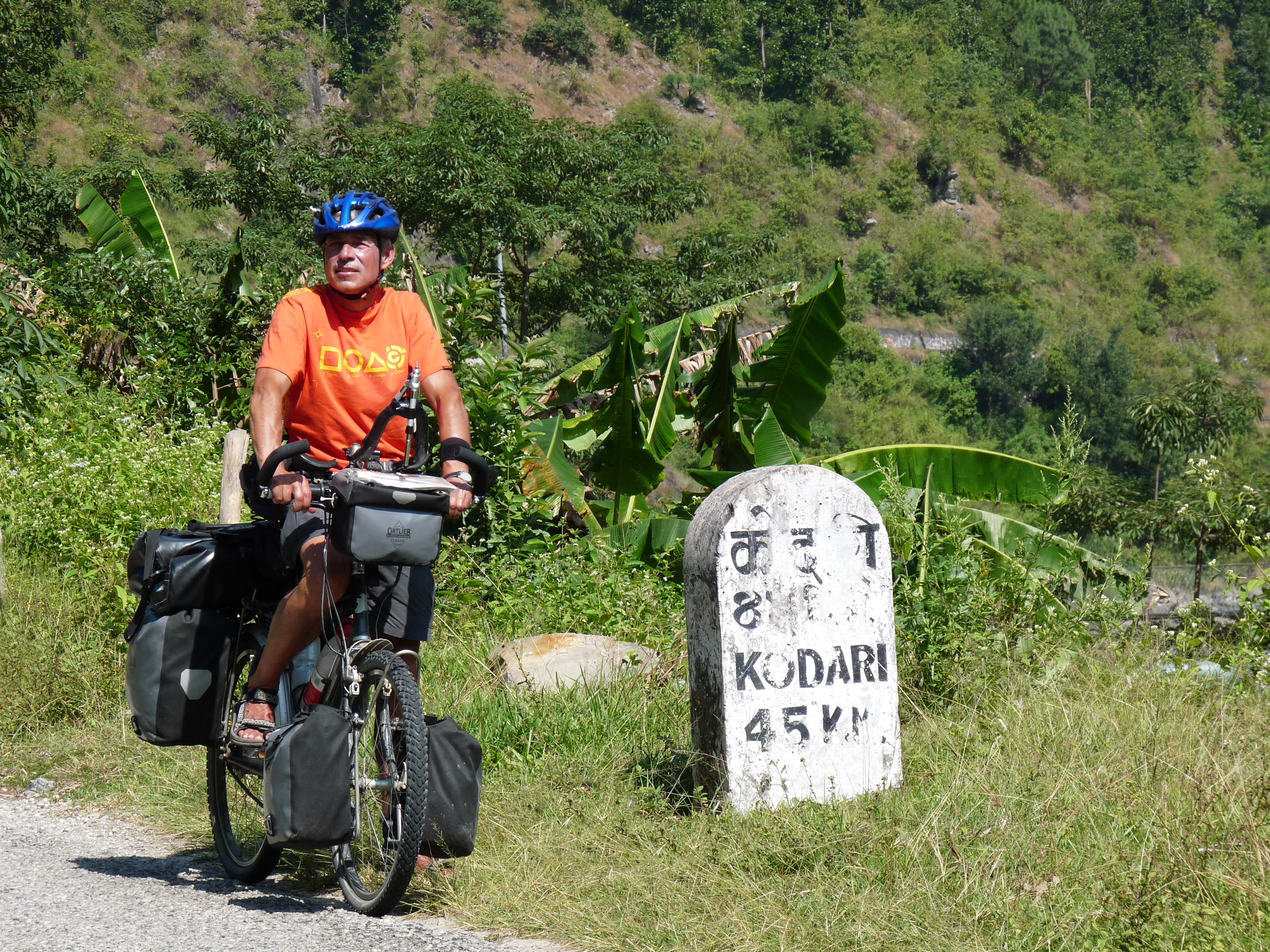 I was lucky to make some (walking) trekkings in the Himalaya (see one of them on "Nanda Devi" ) and I have good experience with cycle trekking.  I made a lot of trips in the most European countries but also trough the Himalaya's in Tibet and Nepal (see "Tibet-Nepal"), Tadjikistan + Kirgizië (see "Tadjikistan-Kirgizië" ), and during the Suntrip, all the countries on the way to Kazachstan  (see "Suntrip 2013″) and more …
As I am concerned, trekking by bike is the best way to see a part of our beautiful world.
I prefer riding as much as possible in a natural area and to camping wild.
Photography is also one of my interests 
You can find photos from some trips / subjects, via the submenus in the menu "Foto-Reisreportages" …
fort a short impression : see the very small videofilm of only 2 minutes …
(3th place of the SHORT MOVIE FESTIVAL  – Amsterdam 2013)
an impression of cycling the Pamir mountains in Tadjikistan
see  http://vimeo.com/57808796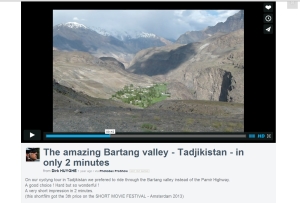 other photo's who got a price on photo contests :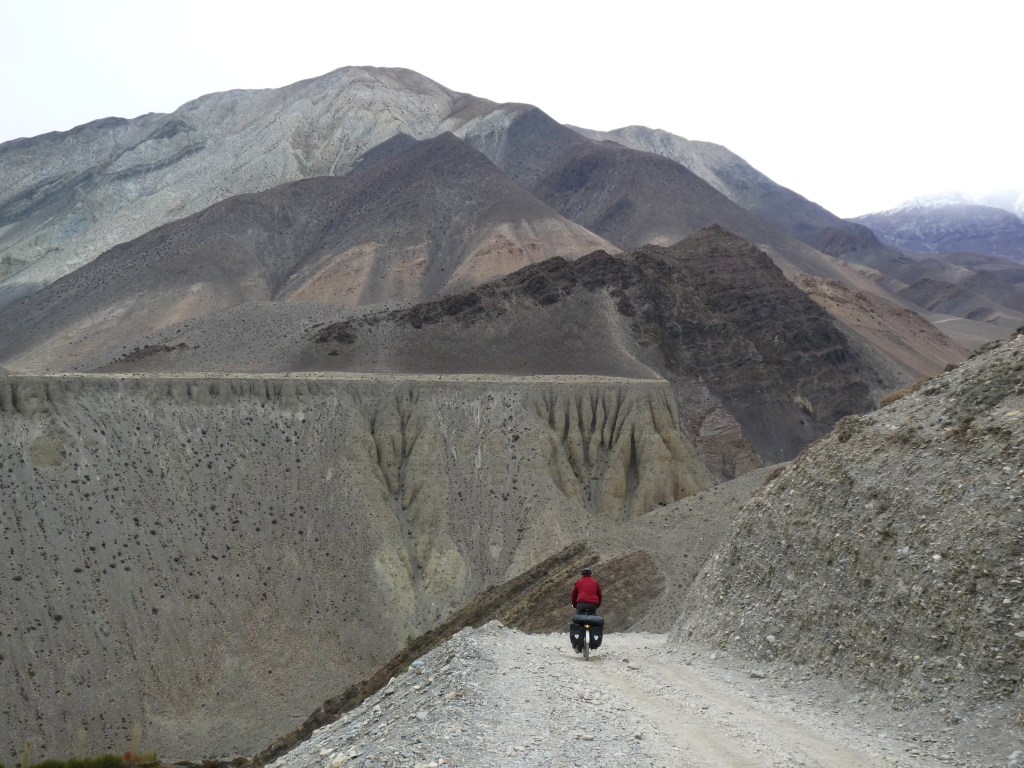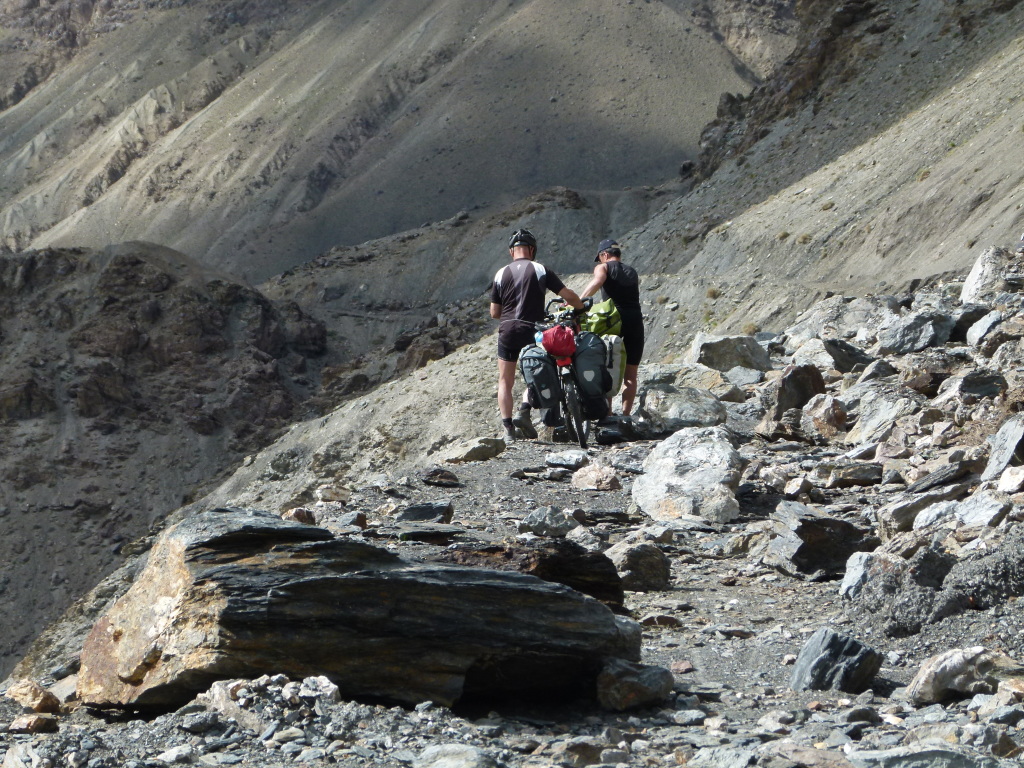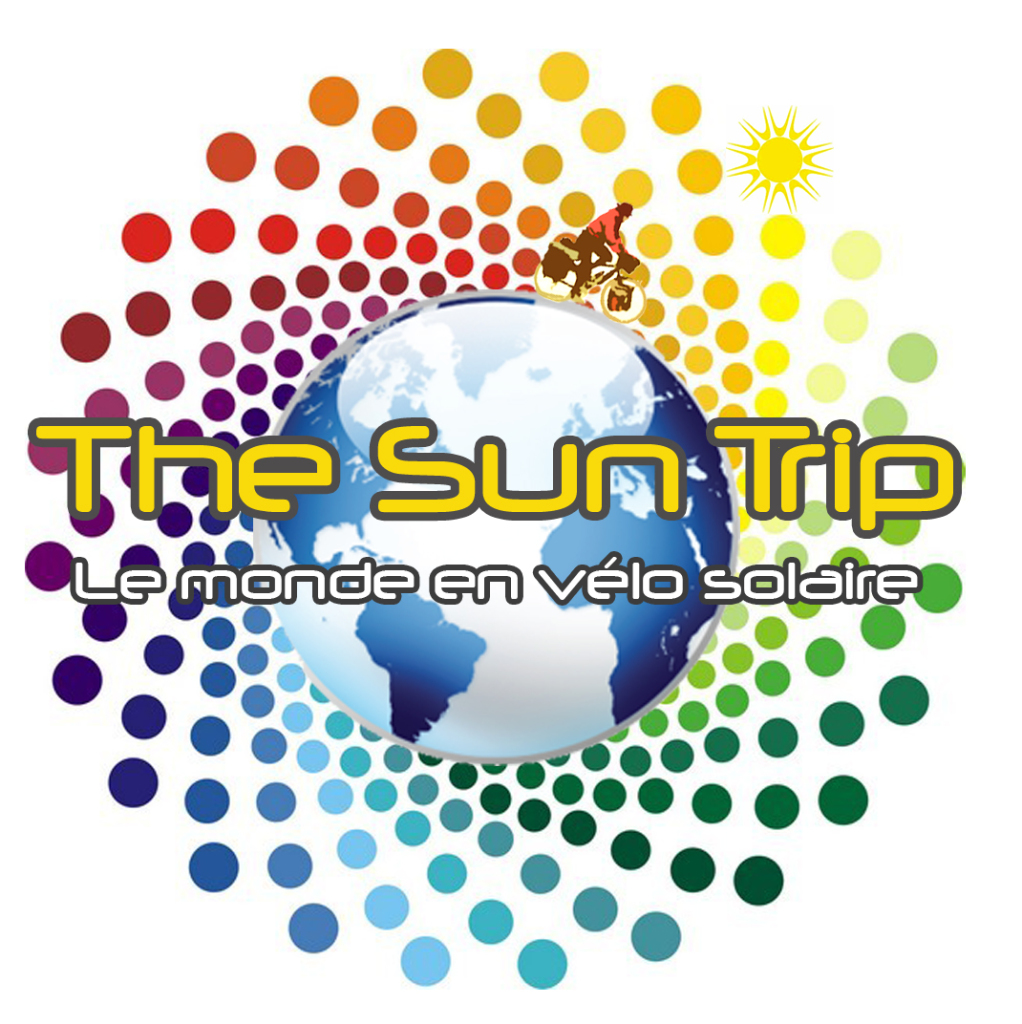 The last two big projects :  The SUN TRIP …
In June 2013 I participated to the SUN TRIP, a big eco-adventure …
A race as "Paris – Dakar", but cleaner … and with the help of the sun …
The official start in 2013 was in the Savoie in France and the arrival was Astana, the capital of Kazachstan …
All the international participants have to build their own electric bikes / trikes supported by solar panels …
Each competitor is empowered to choose his own route (itinerary) according to his desires, goals, physical (and linguistic) abilities.
I already started from my home in Belgium … more than 9.000 km …
about 3 months on the way  …
I also participated with my friend Jan Goedertier
to the second edition of the Sun Trip in 2015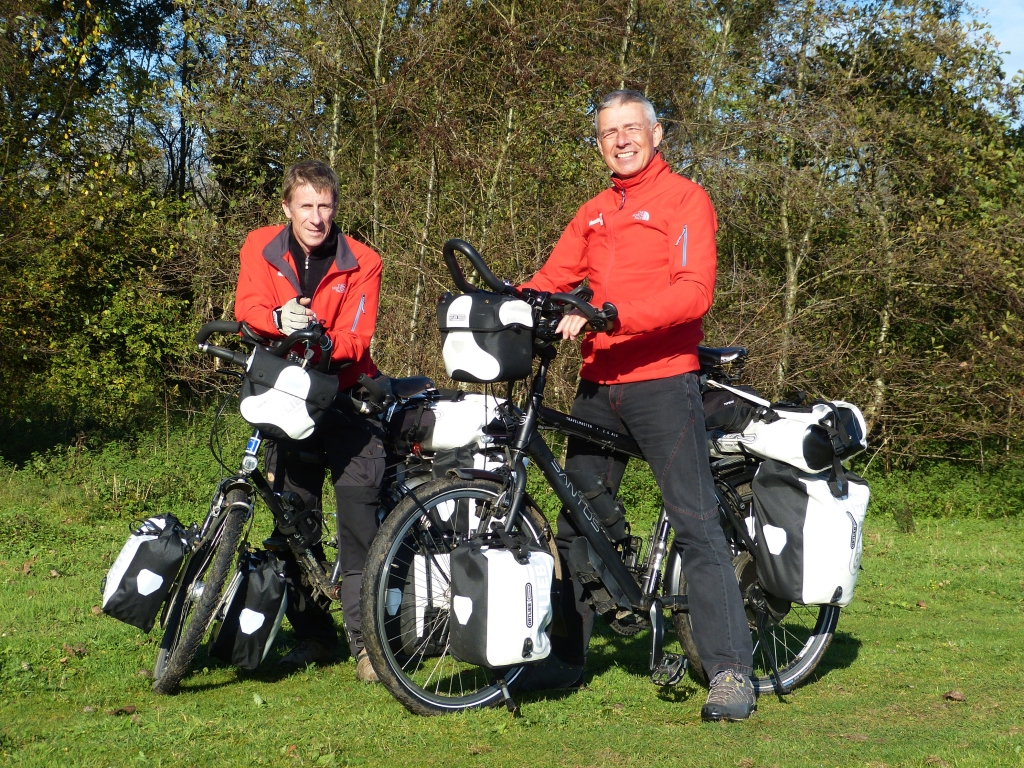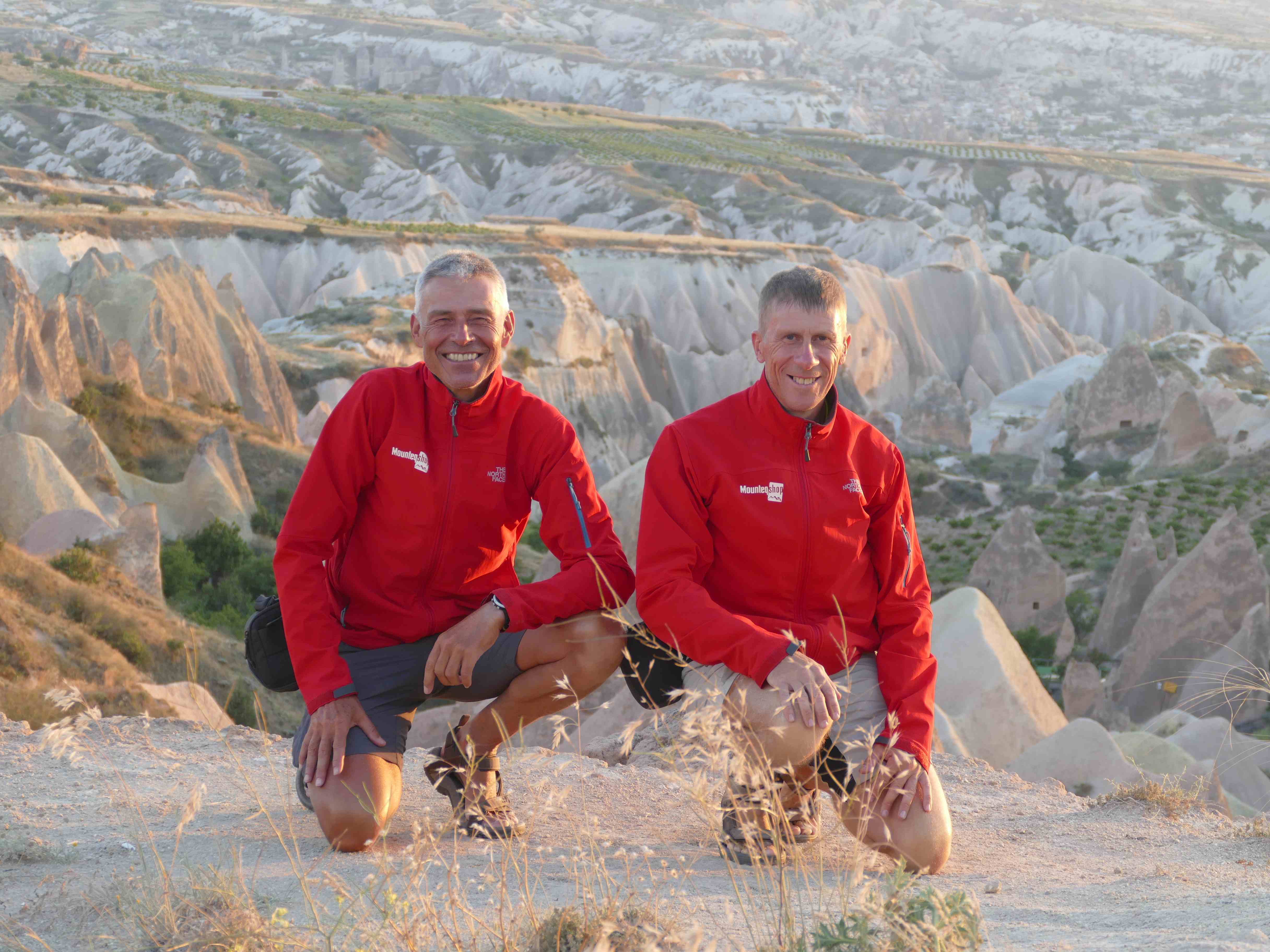 see more on   http://thesuntrip.com/dirk-jan-st2015/
http://thesuntrip.com/adventurers-suntrip2015/
a small trailer of the first Suntrip 2013 you can see on http://vimeo.com/81092973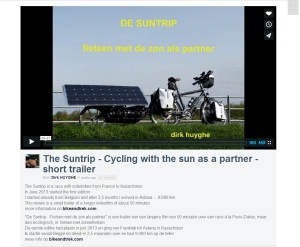 there is also a short trailer of "our" Sun Trip edition 2015 on VIMEO  !
see :  https://vimeo.com/144550022
! best look in HD (button down on the right)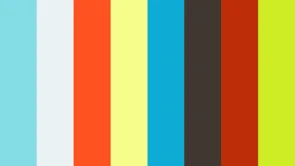 !!!
you can see the whole photo-reportage of the editon 2013  on "Sun Trip 2013″
you can seen the whole photo-reportage of the editon 2015 on "Sun Trip 2015″
and of course also the site of the organisation :  http://thesuntrip.com

 44 participants and 14 different countries
the route I did in 2013 :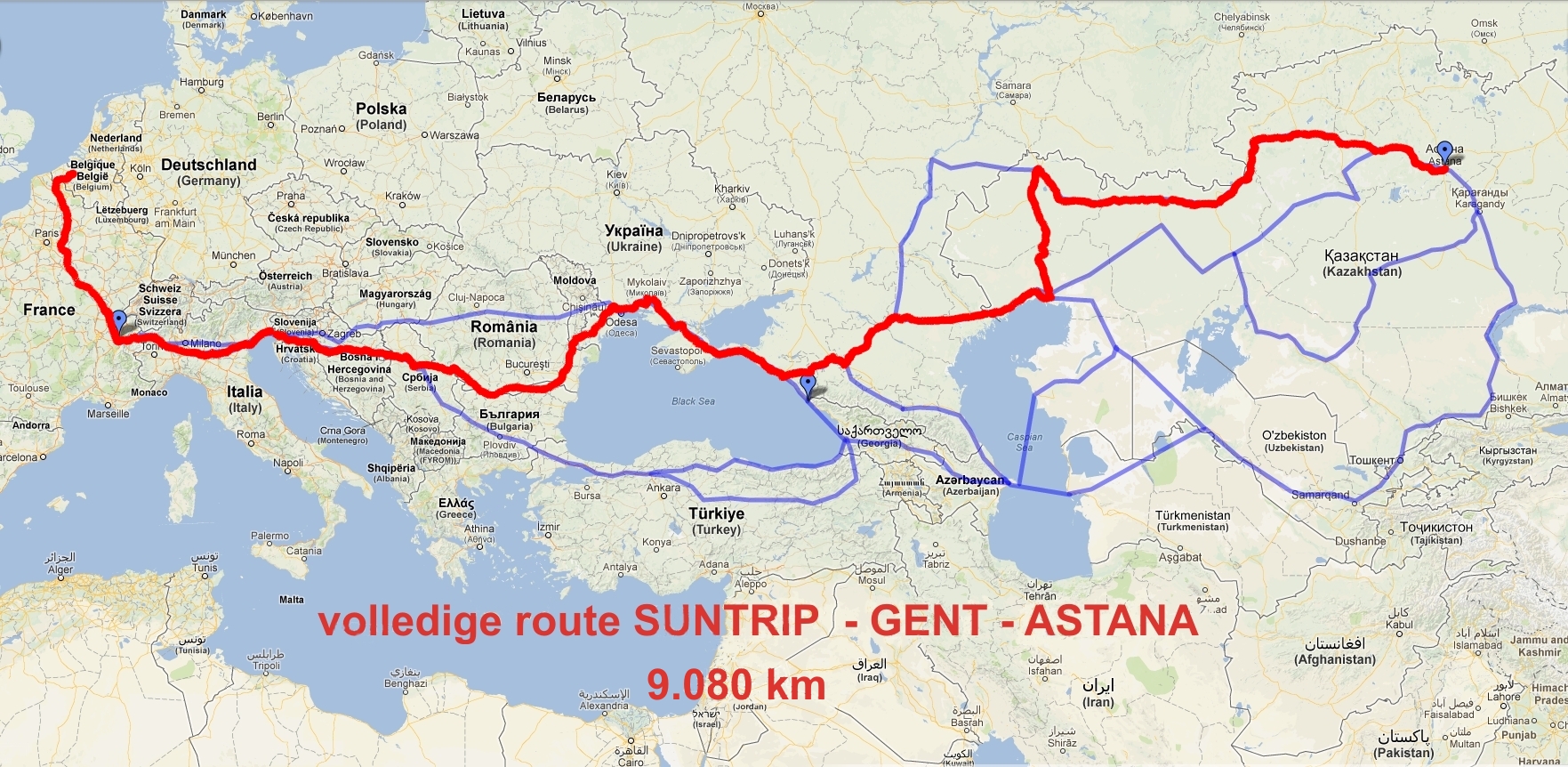 Jan and I  are riding  a classic trekkingbike (brand SANTOS Travelmaster 26 inch) and pulling a one wheel trailer on which two solar panels (140Watt peak each) are mounted up.
While biking, only the top panel is exposed to the sun and during a stop, the solar panel mounted under the panel on top can be folded out and brings us to a capacity of 280 Watt peak (theoretically) of course, depending of the sun.
Total weight (bike – solartrailer – luggage) :  about 75 – 80 kg
Due to this rather small solar energy capacity, we will take rather small profit (about 30% help of the motor support and about 70 % power provided by our own muscles)
Our "solartrailer" is a concept of Raf Van Hulle : it is called t
he "SOLARWIND"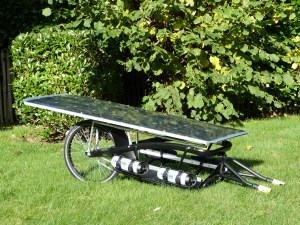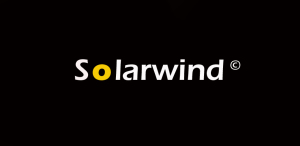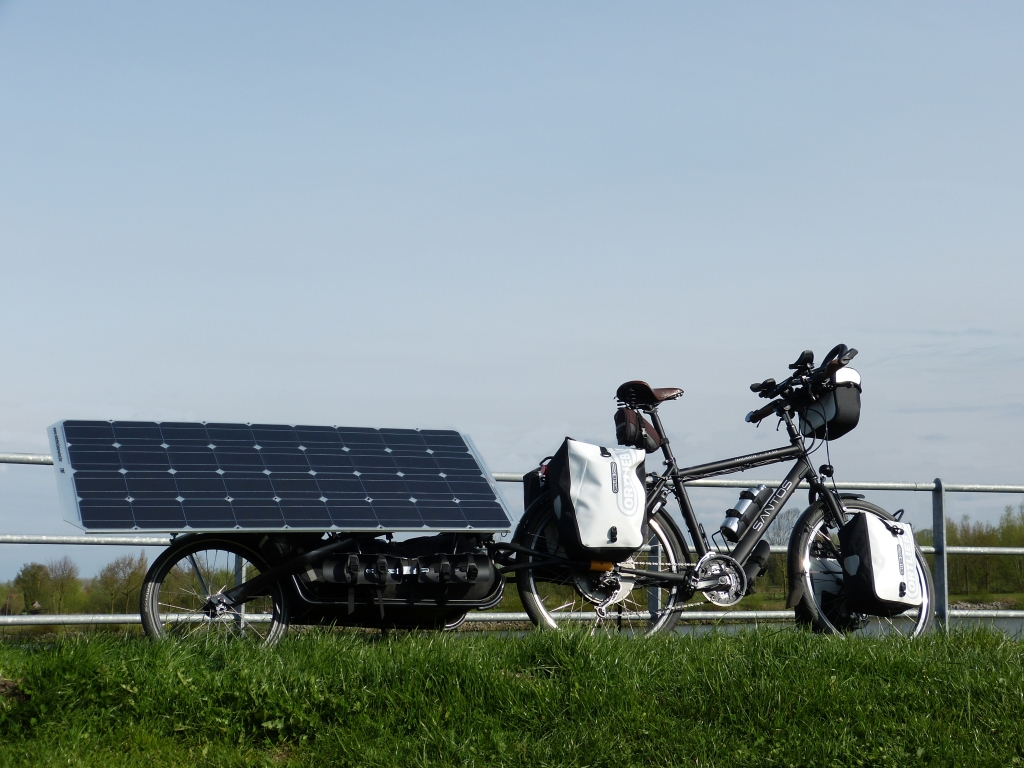 The track for the Suntrip 2015 :
Jan an I cycled from Gent to the official start at the Expo Milan
(start on the 14th may 2015 and came back after 3 months)
We did 9.150 km

the "Belgium Solar Biking Team"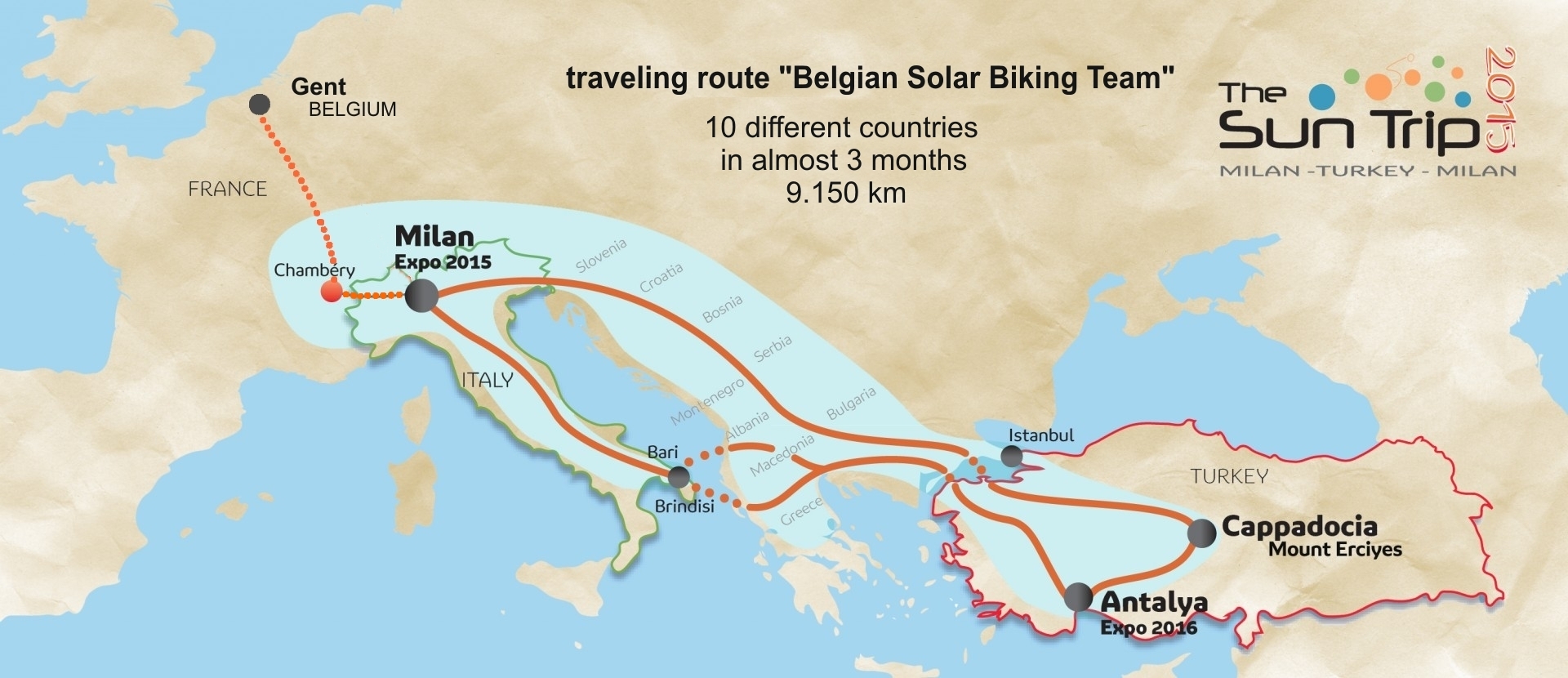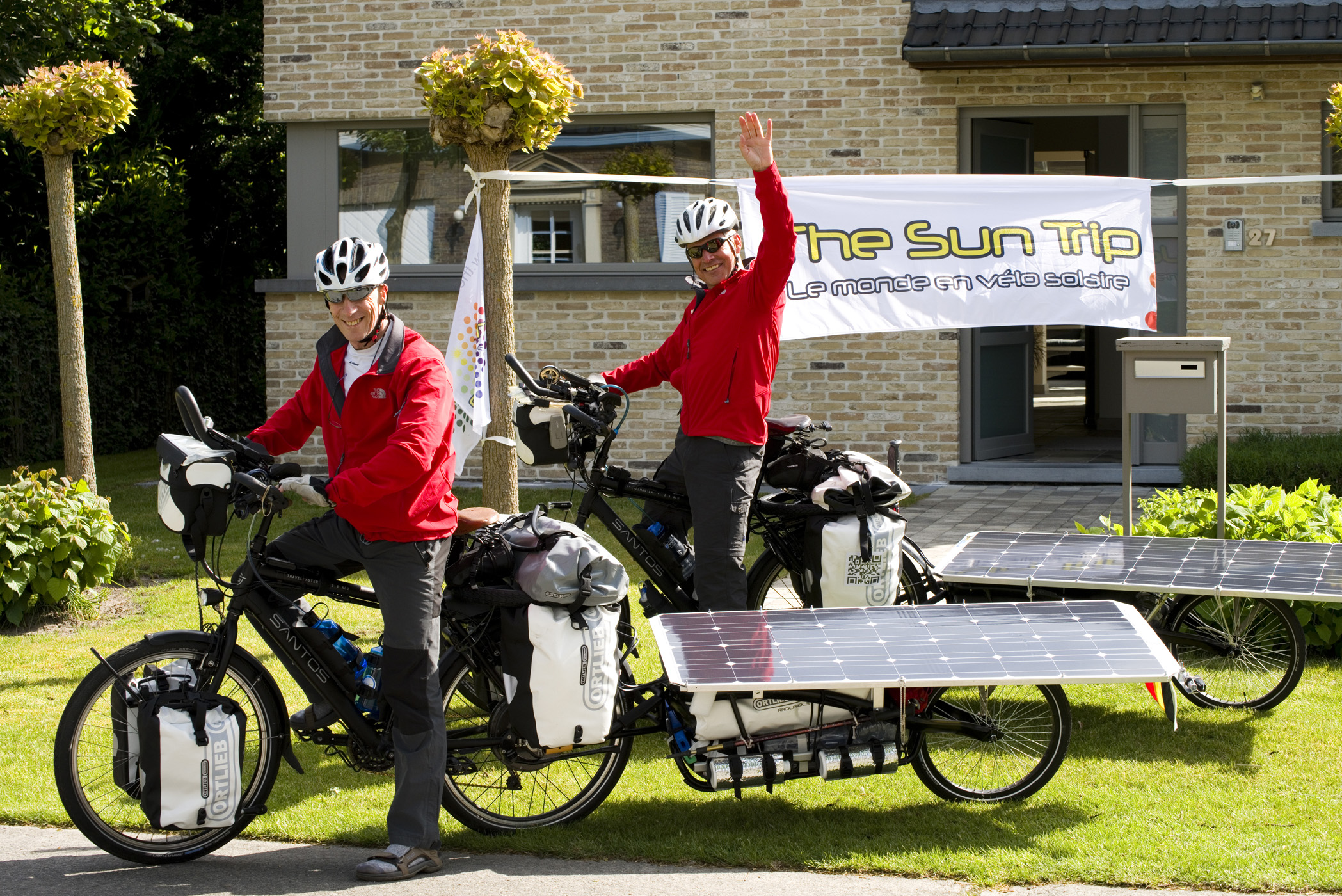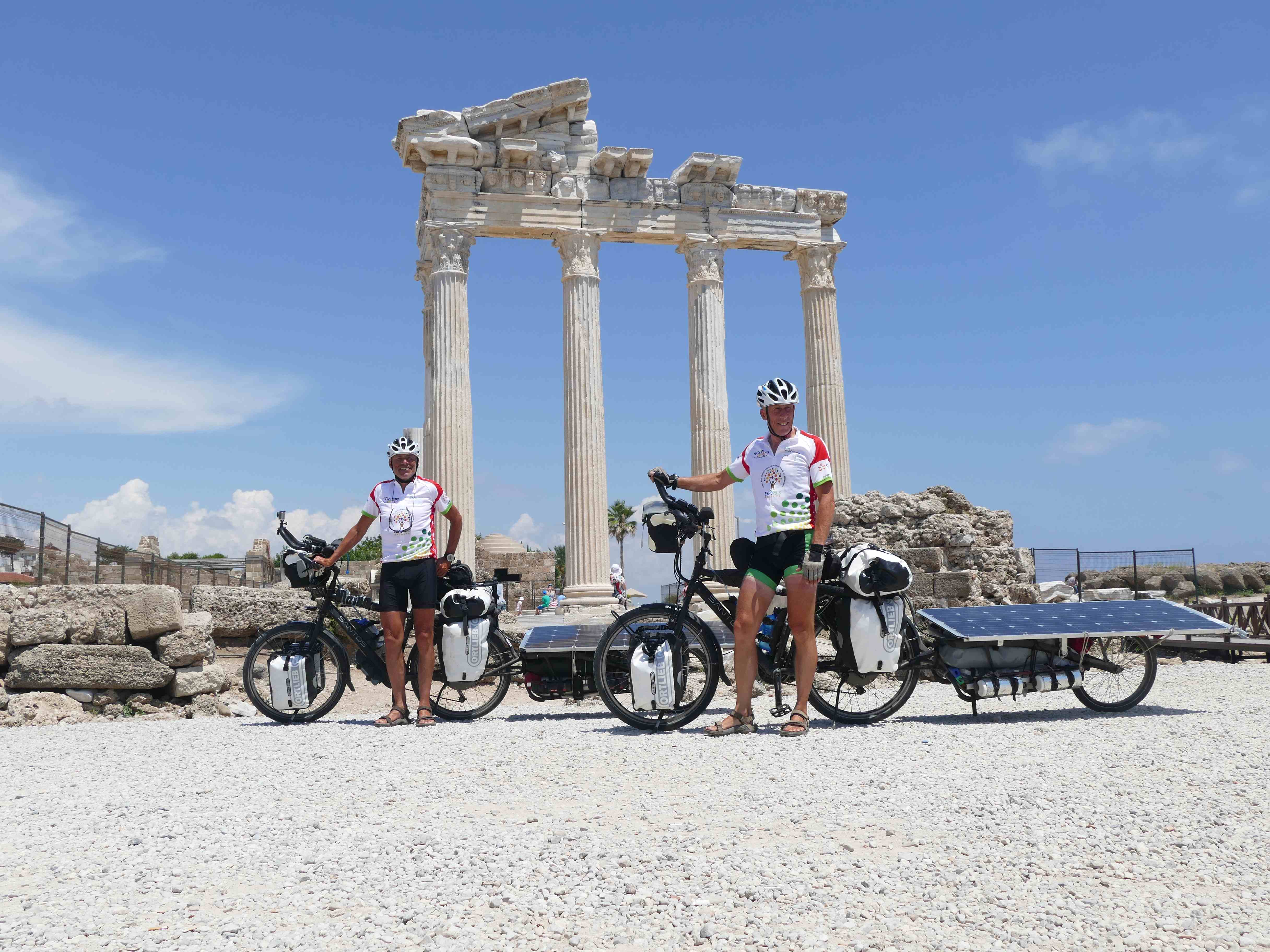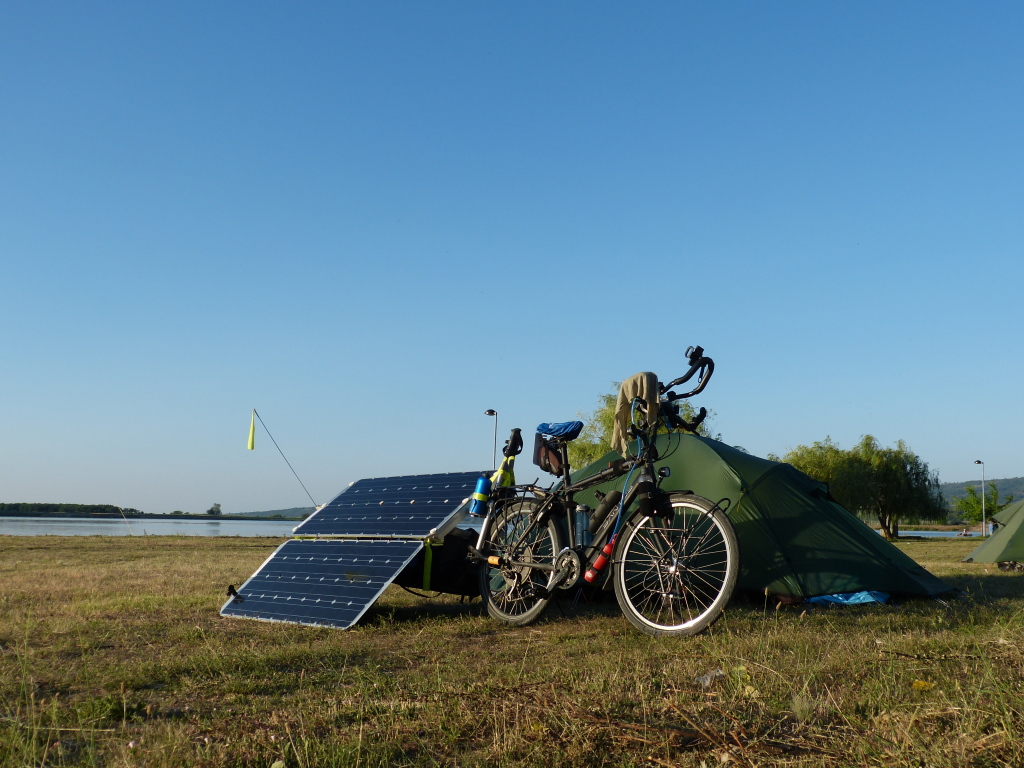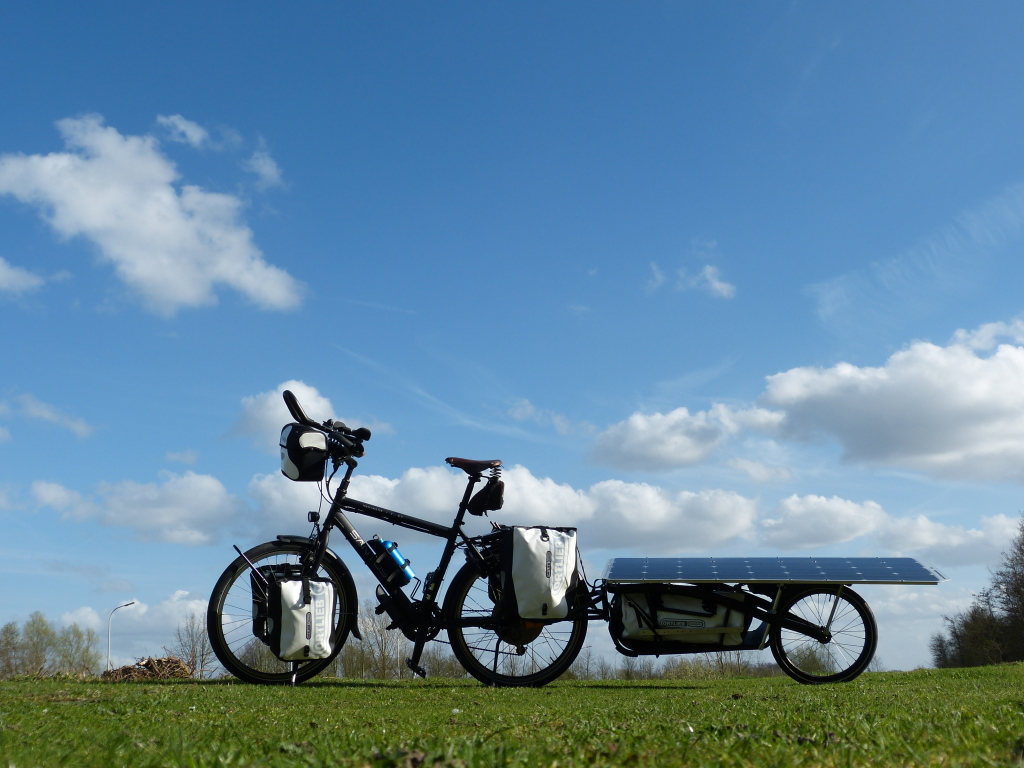 !!!
But there is also something else …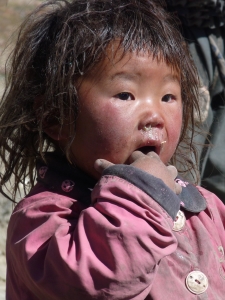 Jan and I decided to link our participation to the SunTrip 2015
to a charity project in the Indian Himalayas …
"Children of the Himalaya"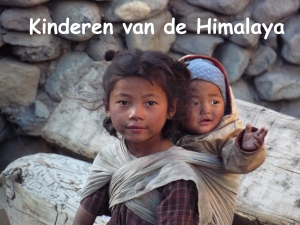 Recently we published a quality birthday calendar (42 cm x 30 cm format) with photo's taken by Dirk.
We will spend the benefits to solar panels for boarding schools and villages in the Indian Himalayas where there is little or no electricity available.
So children will have the opportunity  to study even in the evening!
It's not a regular yearly calendar but a birthday calendar that can be used any time !
An excellent and useful gift for family and friends that grants opportunities to the underprivileged !
more info on "Project" 
Thanks in the name of the children of the Himalayas !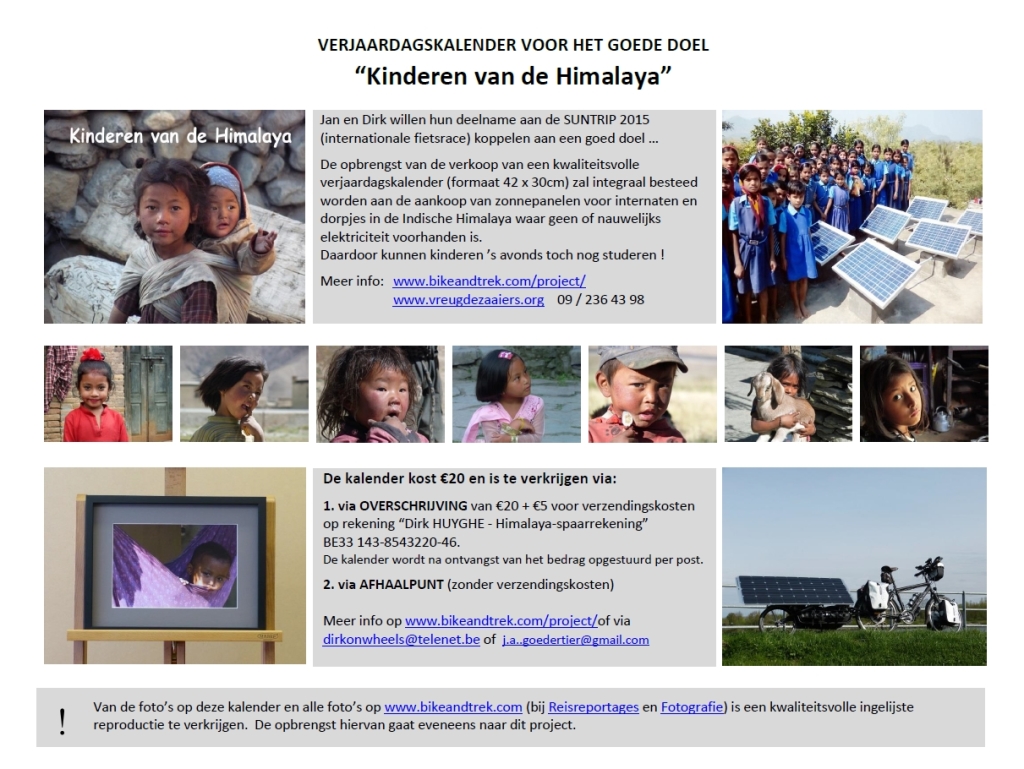 ______________________________________
You can leave a  REPLY on each page
or send a mail to dirkonwheels[at]telenet.be  
__________________________________________